Our I.T. Issues Are Resolved in Minutes

I highly recommend Design I.T. Solutions! If you want an I.T. firm who is honest, quick and knowledgeable, then Design I.T. Solutions is the way to go! I have been so impressed with their high level of expertise, as well as their ability to help us understand why an issue arose. They explain it using non-tech language so we can understand. As a result, our whole staff is becoming much more technologically savvy.  

The tech team at Design I.T. Solutions is top notch and there are many reasons they stand above other companies! The staff is friendly, knowledgeable and quick to respond. The majority of our I.T. issues are resolved in minutes thanks to the screen connect capabilities and a very responsive staff!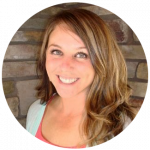 Sacha Smith
Multi-Specialty Manager
Palouse Specialty Physicians
Pullman, Washington
Design I.T. Solutions Makes It Easy to Do Business with Them! 

With Design I.T. Solutions we get qualified individuals within minutes of identifying an I.T. issue. They are good communicators and have the ability to identify potential I.T. threats in the future and mitigate potential risks before they happen. Hire Design I.T. Solutions! They make it easy to do business with them.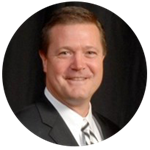 Craig G. Dolsby
PresidentTrue SealsSpokane, Washington
Daniel Does Not "Nickel & Dime" Us like Other Companies

Prior to hiring Design I.T. Solutions, we were stuck spending 20 hours a week troubleshooting I.T. problems and using band-aid fixes. It was a nightmare. Now, with the help of the amazing staff at Design I.T. Solutions, we have computers that work and a network of devices that are managed together, resulting in a functional, hassle-free system. Over time, our company has grown and the team at Design I.T. Solutions has walked us through each of our new technology needs, including our transition from paper charts to an EMR, setting up bidirectional interfaces, moving building locations and setting up our new I.T. system.

In addition to having an efficient, professionally run network, we are saving money. Daniel does not "nickel and dime" us like other companies. We pay a fair price for a high-quality service. If you are on the fence about choosing an I.T. company, please, sit down with Daniel. You will see in just one conversation that he is not only an expert in the I.T. industry, but he is also fair and reasonable.

Our jobs can be highly stressful. When I am under pressure to get something working, I know I have the support of Daniel's staff. They have come through for me many times. I know they want to help me be successful at my job. I'm very grateful to have Design I.T. Solutions as our I.T. experts... and friends.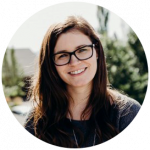 Jackie Mansour
Previously Clinic Administrator
Spine Team
Spokane, Washington
Daniel and His Team Are Experts in the Complexities of Healthcare Based I.T. Support!

You will not regret hiring Design I.T. Solutions! I have been working with them for years. Design I.T. Solutions has great personalized customer rapport, reasonable prices, and are always on the cutting edge of technology and security.

To say there are many complexities when it comes to I.T. in the healthcare field would be an understatement. While Daniel and his team are experts in them all, I have been most impressed with their ability to customize our network infrastructures for the complex software we utilize. Thanks Design I.T. Solutions for giving us a custom network that is always stable!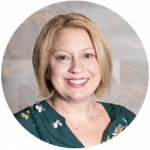 Mary Glaze
I.T. Director
Moscow Family Medicine
Moscow, Idaho
The Techs Answer the Phone on the First Ring

For us, the biggest benefit in working with Design. I.T. Solutions is their instant availability with reliable and efficient solutions to my I.T. problems! The tech answers the phone on the first ring, has a screen connect up immediately, and dives into the work so that a quick solution is found. I recommend Design I.T. Solutions because I don't think any company would want to turn down reliable, cost-effective service from a firm that will care about your business!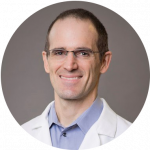 Dr. Peter Gregory
President
Sound Vascular
Federal Way, Washington
A Knowledgeable and Genuine Company

One of the best things about working with Design I.T. Solutions is that we are more than "just a number" to them! We have an actual relationship with the I.T. experts on the other end of the phone line and the techs we see in our offices.

In addition to keeping us up to date with technology, they also keep me (and thus my staff) more educated on the specific items we utilize. As a result, we spend less time on the phone with them and more time running an efficient business.

If you want to hire an I.T. company with extensive knowledge and fantastic customer service, Design I.T. Solutions is the way to go! Daniel and his team are genuinely good and kind people which makes me feel good about the company we are working with.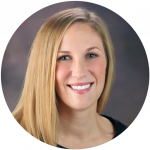 Lindy Wells
Practice Administrator
Palouse Surgeons
Pullman, Washington
Design I.T. Solutions Keeps Sensitive Patient Information Safe

Design I.T. Solutions understands that businesses have limited resources, and managers have limited time and attention.  Working with them has allowed us to remain focused on our core business and not get distracted with the ongoing changes in technology.

Design I.T. Solutions minimizes our security risks associated with maintaining sensitive patient information and more.  Daniel and his team are always professional and always available when we need them!  We highly recommend using them for all your technology needs!
Tracy Paz
Clinic Administrator
Moscow Medical
Moscow, Idaho
I Know We Will Get the Response We Need When We Need It 

I believe Design I.T. Solutions has our company's best interest at heart. We hired them nearly 10 years ago and they have shown they can, and do, provide the services I need to protect my company and keep it running smoothly. They respond quickly if it's a crisis and just as quick if it's a simple issue. I know we will get the response we need when we need it. In today's world, technology is vital for a business's success. It has to work well or, as a company, we don't run smoothly. It all comes down to confidence. Who can you trust? You can trust Design I.T. Solutions! 
Brad Fryett
ControllerCenter for Pediatric TherapySpokane, Washington