IT Services and Support for Organizations Nationwide:
Feeling Like You've Outgrown Your Current IT Service Provider?
Design I.T. Solutions is a full service I.T. company with 15 years of experience working with healthcare organizations of all sizes and industries.  Whether it is our help desk, network team, security experts, cloud services or our personalized managed services, Design I.T. Solutions will keep your company moving forward in an efficient and cost effective manner.  With Daniel Schwartz, Forbes Technology Council Member as our President, our customers know they have hired experts in Information Technology!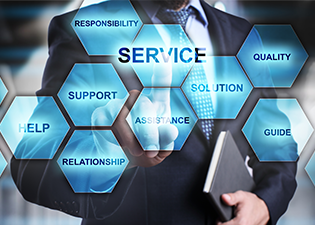 How Design IT Solutions Does Managed IT Services Better:
Managed services with Design I.T. Solutions allows healthcare organizations numerous benefits!  We know that every healthcare organizations' needs are unique, so we offer 100% custom packages for any business size or budget.  This affords companies the opportunity to implement and/or maintain their technological environment in a cost effective manner. Design I.T. Solutions is a ONE STOP SHOP! That's right, you only need ONE phone number for ALL your IT needs!  From help desk support, to phones, to servers/networks and high risk cybersecurity we do it all!  Our expert staff is available 24/7/365.  During business hours we answer our phones live 98% of the time and after hours/holiday support is available any time you need it.  Using our Managed Services allows you to be more productive.  No more trouble shooting IT issues, no more "band aid" fixes from your "break/fix I.T. Guys".  No more time waiting for your "IT Guys" to show up or call back.  Let Design I.T. Solutions take care of all your IT needs quickly and efficiently.  Call us today at (509) 534-4874 for a free consultation!
Our Managed Services Include:
Help Desk Support
On Site Support
VoIP Phone System and Service
Office 365 Support
Server Hosting
Systems and Network Engineering
Data Backup and Recovery
Dark Web Monitoring
Cybersecurity
Healthcare IT
24/7/365 Network Monitoring
24/7/365 Security Monitoring
After Hours/Holiday Support
Consulting Services