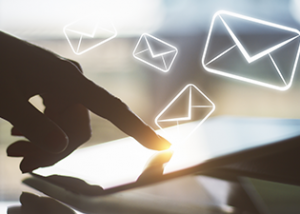 When you need help getting an affordable Email, Spam, and Virus Filtering solution, let Design IT Solutions show you our cloud email solutions in the Pacific Northwest.
Because our services are fully scalable and available for a monthly cost, you'll never have to worry about an IT cost you can't cover. With no additional IT staff needed and no initial capital investment required, you can now direct your cash to more important, business growing prospects, and leave the little things to us.
When you sign up for Design I.T. Solutions's professional cloud email solution, you'll find:
Maximum Uptime– Your email system will be hosted in multiple redundant data centers maximizing your productivity and virtually eliminating all downtime.
Service and Support– We'll always be around 24/7 to serve your needs, and our vendor partners provide us with high priority support if there is ever a problem.
Mobility– Now your contacts, calendar, and email can all be wirelessly synchronized across all your devices, including laptops, desktops, tablets, and smartphones. You'll never have to plug in to sync; your data is always up-to-date.
Remote Access– your email, contacts, and calendar can all be accessed remotely. Whether you are working from home or across the globe on a trip, you'll have access to the information that you need.
Call (509) 534-4874 and talk to Design IT Solutions today about making the switch and let cloud email in the Pacific Northwest work for you.