Concerned Your Current IT Services Provider Doesn't Understand the Risks and Intricacies Associated with Healthcare IT?
We implement the best technology solutions to improve security, productivity, profitability and compliance.

Feeling Like You've Outgrown Your Current IT Service Provider?
Whether it is our help desk, network team, security experts, cloud services or our personalized managed services, Design I.T. Solutions will keep your company moving forward in an efficient and cost-effective manner.

Is Your IT Provider Staying Ahead of Security Risks and Keeping Your Data Safe?
Our team of experts have successfully secured over 100TB of Data and to date, NONE of our managed security customers have lost data or paid a ransom for stolen data.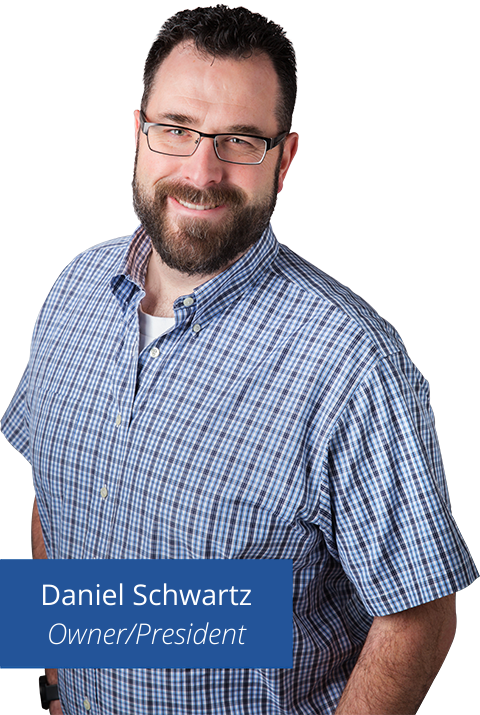 8 Security Protections Every Healthcare Organization Must Have In Place Now
978,000 NEW malware threats are being released every day, and healthcare organizations are the #1 target.
Our gift to you:
An updated edition of everything healthcare professionals need to know about securing their data.
Download to learn:
The #1 threat to your organization that even the BEST firewalls and anti-virus software can't protect against (and what you need to do now to remedy it).
The biggest security risks with cloud computing and what you need to do to stay safe if you're going to store data in the cloud.
How to keep your network secure with the proliferation of mobile devices, cloud applications, e-mail, and social media sites connecting to your computer network.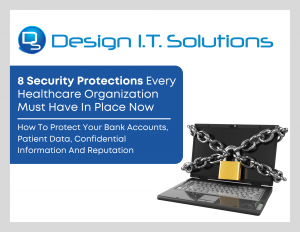 Complete This Form To
Get Instant Access
Design I.T. Solutions: trusted technology experts for businesses throughout the U.S. – Let us help you today!
Maybe you're concerned with the current rising costs of your IT services, or maybe you are just running short on time because of your expanding business and need to hand over the reins of some services to someone else. Whatever your reason, we can help you with quality IT services today.
Your business can save money and time today with Design I.T. Solutions' managed services, network solutions, IT support, VoIP services, and more.
With Design I.T. Solutions solving your IT issues, you can:
Start using your time wisely – With the basics of your company all under control, you can focus on more profitable ventures for your company.
Save capital for important projects  – With our service contracts for IT and managed services, you'll save money every month that would have been otherwise used for your technology breakdowns.
Enjoy exemplary uptime – Don't worry about your network being down at awkward times anymore. With Design I.T. Solutions' monitoring systems, you can trust your network will be running when you need it.
Our custom service packages deliver what you need and want without overstepping the boundaries of your budget. From cloud services to data backup, we're here to team up with you and your company for expert support.
Managed Services
When you need managed services to maintain peak operation in the IT network of your business, consider us here at Design I.T. Solutions. We'll manage all of your IT services for a contracted fee so you can focus your efforts on what you do best!  Let us give you the peace of mind you deserve at your business today with Design I.T. Solutions' managed services.