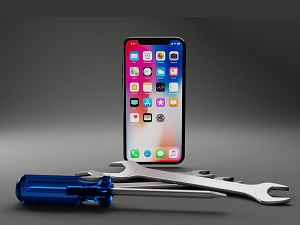 If you own an Apple phone or tablet, you're definitely going to want to make upgrading to the latest version of iOS a priority.
While it is not as significant as version 14.3 was, the new release of version 14.4, comes with a number of enhancements you're almost certain to love.
Here's a quick look at what you can expect:
Bug Fixes
These are always front and center in any new release, and in this case, the new release fixes a trio of critical security issues, all relating to Safari's WebKit engine. Essentially, prior to being patched, these bugs could have allowed a hacker to take control of your device if you surfed your way onto a poisoned web page. That's no longer an issue, post update.
Improved Bluetooth Handling
The biggest non bug fix item to talk about is a new setting you'll find on your phone that allows you to designate the types of audio devices you connect to your phone via Bluetooth. Among other things, this allows the OS to monitor the volume levels of your headphones so you don't wind up listening to something at levels that could damage your hearing in the long run.
Changes To The Camera App
There are two things worth mentioning on this front. First, changes to the camera app make it better at recognizing smaller QR codes, which is something Apple's camera has long struggled with.
Second, the camera app now comes with a warning if the camera components on your iPhone 12 have been replaced with non-Apple components. A small point, but a potentially important one.
Finally, it's worth mentioning that if you own an Apple SmartWatch, in tandem with the new iOS release, watchOS 7.3 is also out. It introduces a new "Time to Walk" feature on the Fitness+ app and a Unity Watch Face, among other general tweaks, improvements and enhancements. All that to say, these are solid updates, and well worth making a priority.