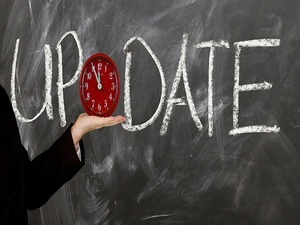 By now, almost everyone is aware that Adobe Systems' Flash Player is in trouble. Critical security issues are being reported faster than the company can fix them, but kudos to Adobe for gamely continuing to try.
The company just released their latest patch, which addresses thirteen critical security issues. A dozen of those closed loopholes that allowed hackers to remotely install malware and send a variety of personal information back to them.
The company stressed that none of the loopholes fixed by this latest patch have ever been reported "in the wild," so Adobe regards this as a proactive step.
In addition to the latest update for Flash player, the company also released another update for their Acrobat Reader and Acrobat software, which are among the most popular, most widely downloaded programs in the history of the internet.
Taken together, these updates close a total of 29 critical and severe security loopholes, 28 of which would allow a hacker to bypass device security measures and arbitrarily execute code. Again, the company stresses that none of these security flaws have been exploited in the wild.
The bottom line is that if it's been a while since you've checked for updates on these programs, now is the time to do so.
You'll want to update your Flash player to 24.0.0.194, and update your Acrobat and Reader programs to version 11.0.19.
At least where Flash player is concerned, this, of course, is just a stopgap measure. Flash has been struggling for the last several years, and with the continuing development of HTML 5, its time has passed. If your company is still using Flash elements on your website, it's probably well past time to consider migrating away from it, both for your own security and for the security of your customers.