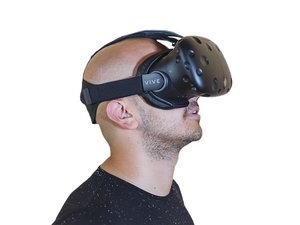 Microsoft just won a huge military contract worth $480 million to bring 100,000 customized AR (Augmented Reality) headsets, based on their HoloLens technology, to the US Army.
The army's plan is to integrate the headsets with their STES (Synthetic Training Environment Squad) system, which allows US forces to conduct hyper-realistic mock battles as practice before a live firefight, with an emphasis on improving close-combat capabilities, especially in subterranean and urban environments.
A spokesman for the Army had this to say:
"Soldier lethality will be vastly improved through cognitive training and advanced sensors, enabling squads to be first to detect, decide and engage.  Accelerated development of these capabilities is necessary to recover and maintain over match."
A spokesman for Microsoft added:
"Augmented-reality technology will provide troops with more and better information to make decisions.  This new work extends our longstanding, trusted relationship with the Department of Defense to this new area."
Obviously, the Army's version of the HoloLense headsets will be quite different from the consumer variants currently available. The Army will have wireless connectivity built in, and hooks that would allow other military gear like night vision goggles and sensors that provide real-time metrics on soldier performance. These metrics include basic health stats like heart rate, respiration rate to be fed into the HoloLens display.
Now that the ink is dry on this deal, the military is Microsoft's largest HoloLens customer, which isn't necessarily a bad thing. Already there's a long and growing wish list of new capabilities the army needs to make the headsets even more useful, some of which will eventually (and inevitably) filter back into the commercial market.
For one thing, the army is very interested in getting the overall weight of the headset down.  Currently, the HoloLens headset weighs upwards of fifteen pounds.  The army's goal is to see it reduced to just one pound.
A daunting challenge, like the rest of the items on the army's wish list, but these things will no doubt help push the technology forward.